Some of Louisville, Kentucky's most beautiful neighborhoods are situated very close to the Ohio River, with immaculate homes and lifestyles.  The Ohio River is the largest tributary of the Mississippi River at approximately 981 miles long. Thomas Jefferson once stated it was "the most beautiful river on Earth."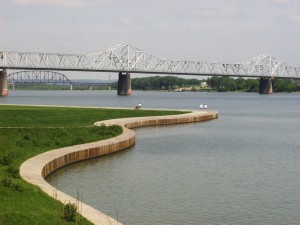 Glenview is one of the luxury communities located in close proximity to the Ohio River.  Some of Louisville's best architects have custom-built residences in this community.  Homes will most likely feature tons of updates, surrounding greenery, and plenty of space.  Average prices are between $450,000 and $4,000,000 and most are constructed of brick and stone, but some may have stucco sidings.  Durability and luxury are a common theme in Glenview and many of the homes are on the National Register of Historic Places.  Several historic homes are situated on high bluffs that overlook the Ohio River.  This neighborhood has the second-highest per capita income in Kentucky and the 74th highest in the United States.
Riverwood and Indian Hills are lovely neighborhoods located on the edge of the Ohio River also.  These communities surround the Louisville Country Club, a private club that has a long tradition of providing the finest enjoyment to those fortunate enough to be members.  Open for over 90 years, the club has hosted prestigious sporting and social events and provides its members with fine dining opportunities, 18 holes of golf, swimming pools, and tennis courts.  The Riverwood community features luxurious, custom homes that range from $450,000 to over $1,000,000.  These homes are immaculate with granite countertops, beautiful landscapes and views, and plenty of land.  Indian Hills homes range in price from $250,000 to over $4,000,000.  Many have walkout basements, chef's kitchens, luxurious bathrooms and master suites, and sparkling pools.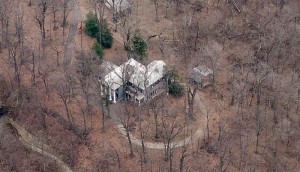 Also located along the Ohio River is Mockingbird Valley, which has been referred to as a "country enclave" because of its rural feel.  Homes in this neighborhood are unique and architecturally amazing, with custom woodworking, hardwood floors, crown molding, granite, and many other luxurious amenities.  Homes in Mockingbird Valley are very desirable because of their beauty and seclusion and prices can range from $400,000 to over $2,500,000. The first house in the neighborhood was built in 1840 and still stands along River Road.
There are many other fantastic homes and condos located along the Ohio River, from mansions atop bluffs to downtown condos with panoramic views – there is something for all river lovers.