Hikes Point is located in eastern Louisville, Kentucky, between the Highlands and Buechel neighborhoods.  Settled by American Revolutionary War veteran George Hikes in 1791, the area became populated by the Hikes family who later opened grist and saw mills in the early 19th century.  A log cabin once home to a Hikes family still stands as John E's Restaurant, located on the corner of Bardstown Road and Hikes Lane.  A Hikes family cemetery is still located on the side of the John E's Restaurant building.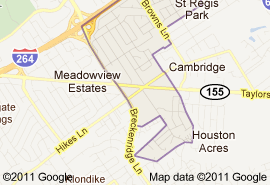 Roy McMahan purchased the land known as Hite Creek in 1946 and built large subdivisions and shopping areas, which turned this small family town into a retail destination that still holds today as a popular place for Louisville residents to shop and eat.  Queenie's Soul Café is a popular eatery in Hikes Point, specializing in Southern comfort foods such as fried chicken, pork chops, and chicken and waffles.  It is highly recommended to go to Queenie's for lunch and get some fried chicken, macaroni and cheese, and kool-aid!  Davern's Tavern is a diner and bar that has two floors, one a nice family restaurant and the other a neighborhood bar, popular with the local crowd.  The Pizza Place is another popular restaurant in Hikes Point, with oven-baked recipes and tons of beer choices and arcade games.  Make sure you bring your appetite for lunch and order the Ultimate, a whopping 8 pound all-topping pizza!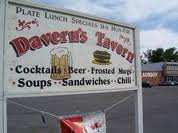 For those looking to make a move to Hikes Point, there are plenty of housing styles including charming condos and patio homes, Cape Cods, and ranch homes.  Prices typically range from just below $100,000 to over $200,000.  Amenities can include hardwood floors, large garages and yards, build-in shelving and bookcases, Florida rooms, and open floor plans.  Some homes can be custom designed by the owners, adding to the charm of the community.
Hikes Point is a lovely neighborhood that is very convenient to all of Louisville's shopping options, hotspots, and highways.  This is an affordable and friendly community that new residents will love!  For more information about neighborhoods around the area, please visit Louisville Subdivisions.