Though the 10th annual Forecastle Festival was canceled this year, the Halfway to Forecastle event is coming July 15 for the music lovers of Louisville, Kentucky, and always welcome travelers and guests. The 10th anniversary is still expected to be held in the summer of 2012.
The Forecastle Festival was founded by JK McKnight and was voted one of the 101 things to do in America by Spin Magazine. The event is cherished by the people of Louisville, which is why Halfway to Forecastle has been put in motion to hold the city over until next year.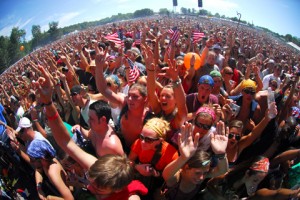 Forecastle 2010 was the biggest of the shows to date, featuring over 100 artists and groups such as: Smashing Pumpkins, She and Him, Grace Potter and the Nocturnals, The Flaming Lips, and many more.
Louisville, Kentucky has been involved with the music scene for years. It has many band hot spots such as Zanzabar and Headliners and is the birthplace of such bands as My Morning Jacket, VHS or Beta and Squirrel Bait (who started the Grunge music movement). When Forecastle began in 2002 it set out to bring music and culture to the Midwest – which it did – and is now considered the place where all of the Midwest connects.
To learn more about events and activities happening in the area, please visit Louisville Real Estate.